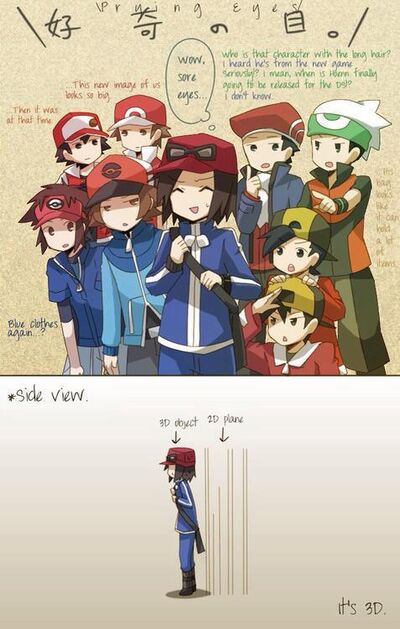 So does anyone have any particular goals to complete before the release of Pokemon X&Y...
Naturally, I am not getting the newest generations until Christmas, but I have set up some gaming-goals that I want to complete before I get the newest installment. I decided that I wanted to beat Platinum Version (which I did) and then I also wanted to beat White Version 2 (taking my sweet time on this one for sure). I also decided that I wanted to go back and play some of the classic games with characters I normally never use and I am currently working on Silver Verison and am already 45% of the way through it (left off at the Lake of Rage).
I know this may seem silly to have goals, but I am the type of person that likes to play one game at a time and that is it. I hate it when I start a new game and I am only the middle of the other one. Kinda gets on my nerves. Just so you know...concerning X&Y...there is a new trailer in today! It shows a trainer riding the newest Goat pokemon (GoGoat) as well as the trainers interactibg with their environment by sitting on benches and aactually looking in the direction of stores as they pass them!
All of this might seem like small stuff to some, but for people like me that I have been with Pokemon since the 1997 release in the US, this is a huge deal and shows just how far we have really come. Anyways, hope you all are having a super day!
Ad blocker interference detected!
Wikia is a free-to-use site that makes money from advertising. We have a modified experience for viewers using ad blockers

Wikia is not accessible if you've made further modifications. Remove the custom ad blocker rule(s) and the page will load as expected.